This site is supported by our readers. We earn a commission through some of our links.
Learn more.
A hybrid mattress brings together parts of innerspring and latex mattresses, and sometimes memory foam for a more versatile, durable, and resilient sleep. All hybrid mattresses consist of either memory foam or latex, along with coils for improved comfort. Pocketed coils help to decrease noise and give solid edge support.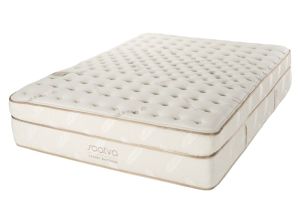 Saatva Highlights
Free white glove delivery & mattress removal
15-year warranty
Available in Plush Soft, Luxury Firm, and Firm
Pros and Cons
Hybrids produce significantly less noise than standard innerspring mattresses.
Hybrids customize support to the sleeper better by working with memory foam and pocketed coils.
Pocketed coils in hybrid mattresses help to separate motion between sleepers.
Several hybrid mattresses offer lifetime warranties and/or free in-home trial periods.
They have extended lifespans compared to the majority of regular mattresses.
Hybrids often have a top layer that stimulates cooling which helps promote sleep through out the night.
Hybrids can often cost more than most the standard mattresses.
The shopping experience can be more complicated due to all of the added features hybrids provide.
Helix Highlights
100-Night Sleep Trial
Individualized comfort with Helix Color Match
10-Year Warranty
Hybrid Mattress vs. Innerspring Mattress
Traditional innerspring mattresses can be a reasonable, inexpensive choice for shoppers with a limited budget plan or for new buyers. Even customers watching their wallet, however, you may consider the actual price over time of a hybrid versus the initial expense.
Hybrids typically consist of long warranty. Something to consider when an innerspring mattress has an expected life of 8 to 10 years, even much less for very affordable designs. Throughout a life time, you can expect to replace an innerspring mattress five or six times, perhaps more. This makes the hybrid mattress a lot more affordable choice over a life time, although the customer pays more in advance. The upfront cost can typically be helped through some financing alternatives.
Various other considerations when choosing the best hybrid are the buyer's unique demands. Hybrids can be tailored to specific problems like pain in the back, sciatic nerve pain, too much sweating, restless leg disorder, the list goes on. If you share a mattress with someone that tends to toss and turn a lot at night, then a hybrid will certainly separate that activity using the pocketed coils mixed with latex or memory foam that innerspring mattress just can't match.
Layla Highlights
Flippable firmness™
120-night sleep trial
Copper infused memory foam
Is a Hybrid Mattress Right for Me?
When deciding if a hybrid is right for you or not then consider how the bed is going to be utilized.
Regardless of which type of mattress you decide to purchase, shopping around and getting the guidance of a mattress professional assures that the mattress you bring back to your bedroom is the perfect mattress, today and for many more years ahead.